Link Building Fundamentals – I
by Eric Ward – Content Linking Strategist since 1994
President – EricWard.com Publisher – LinkMoses Private
(Below is a presentation I 've made hundreds of times over the years at conferences and on webinars. It has not been updated since 2011, but remains helpful. I hope to update it soon)
Use this Category Navigation List to quickly move through my site
Newsletter                             
Private Strategy Session
Services                                    
Linking Articles              
Link Building Then…
When I began link building in 1994, nobody gave much thought to it
There were just a few crawler-based search engines, like Excite, Webcrawler,  and Lycos, directories like Yahoo, and very few places where people could announce and seek attention for websites, like Lycos' TOP 5%.
There was no "link analysis", no link popularity and no Pagerank, because there was no Google.  Search Engine Optimization had nothing to do with link building, and link building was practiced by just a handful of folks like myself. On 286's with modems.
Link Building Now…
Link Building In 2011  – Everybody cares, but why?
Many reasons, but mostly because some types of links improve your site's search rank
We now have tools and tactics and schemes and scams 
for building links, publicity, and "buzz"
links pages
web guides
web directories
link farms
blogs
splogs
social linking
paid links
press release links
article links
And…we have companies all over the world claiming expertise and selling linking related services which are 100% useless.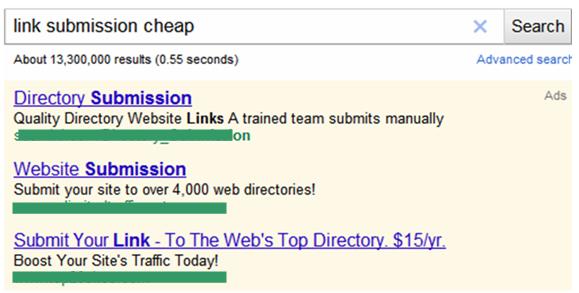 Why The Big Change?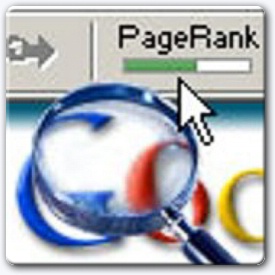 http://en.wikipedia.org/wiki/PageRank
The fabric of the web itself, links, can serve as signals of quality
Links have become the currency of the web
Audiences for your links:
You now have two audiences for your links:
1). People who click them
2). Search Engines that judge and score them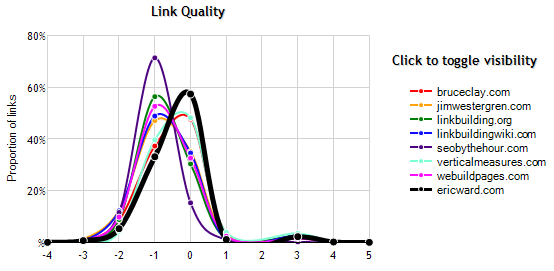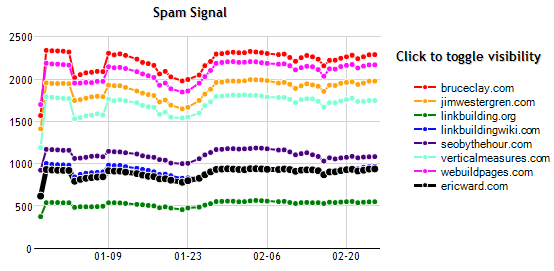 What can links do for your site?
Links can accomplish four things:
1). Direct click traffic
Links can be from pages related to your niche that send you a direct clicks. Example niche:SPEED TV Best Of The Web. Digg, and even Twitter or paid links can bring direct click traffic.
2). Search rank
Links that help search rank will be earned by content merit, originate from source sites engines trust, and be put in place by people who could be described as "curators of quality".  Here's a great example of a merit based link venue.
3). Both
A link that can help rank and send direct click traffic is a rare thing.  Your niche's most trusted source sites are different than mine.
4). Neither
A link that can neither help rank or send direct click traffic. The vast majority of web.
Effective link building involves multiple strategies, including
Basics: 
The links anyone can get – like directories wide and verticalMerit based earned by quality of content:
Links from "curators" – those looking for the most useful sites in their niche
Online public relations:
Blogger outreach
Linkbait:
Useful, funny, or controversial
paid links:
For advertising, not search rank
On-site link optimization
Tactics to avoid…
Buying links in an attempt to trick Google
Cookie cutter packaged link services
Linking decisions based on a search engines only
Tactics which the engines have stated are against Quality Guidelines
See: http://www.google.com/support/webmasters/bin/answer.py?hl=en&answer=35769
Remember…
In general, the easier any link is to obtain, the less useful that link is likely to beThe specific approach used for any given web site should be different based on each site's focus, content, and intended audience
Example:
What is a high value link target for this site?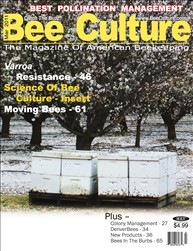 ….http://www.beeculture.com
Would it be a link from a random web directory like this?
No.
It would be a link from a topically relevant and "curated" site like this
What is a high value link target for this site?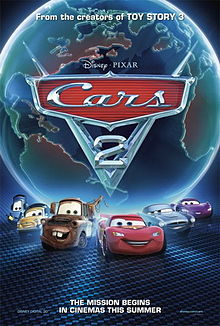 ….http://disney.go.com/cars/cars2/
A link from a site that's devoted to upcoming movie releases, like this
A link from a site devoted Disney vacation Club members, like this
The point? 
The type of links that help one site are not the same that will help another site, and every site has its own linking potential.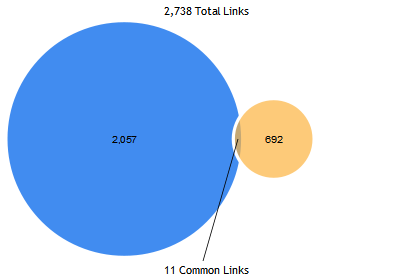 .
In Summary…
The links that point to your site tell a story about your site, like a transcript or "rap sheet"
Engines decide if that story is credible, in order to make decisions about your site's ranking 
Since the linking approach required for any given web site must vary depending on that site's focus, content, and intended audience, then each site deserves its own link building and content publicity plan or blueprint 
Your most important decision about links will be which ones to pursue, and why
---
 Link Building Fundamentals, Part Two
Linking terminology
Linking Analytics: Free and fee based link analysis tools
Using link data analysis to identify potential targets and strategies
Linking  Terminology
"PageRank"
Google's algorithmically based measure of the importance 
of a particular page
http://en.wikipedia.org/wiki/PageRank
"Nofollow"
According to Google…Nofollow provides a way for webmasters to tell search engines that a paid link is on their page, so that Google will not give the site being linked to organic rankings "credit".
Example:
What you see: 
Visit our expert snowboards site
What the engines see 
<a href="http://www.evo.com/" rel="nofollow">expert snowboards</a> site.
"Anchor text"
The text that is within the clickable link above.While I understand it can help search engines understand what your content is about, the most trustworthy pages will NEVER let you control your own anchor text.
Example:
The Internet Public Library http://www.ipl.org/
Here's how they link out… liveHere's the site they link to
The Queen of Trees


Website for a program that looks at the relationship between a Kenyan fig tree and the wasps that pollinate its flowers. Includes background about fig trees in general and about sycamore figs trees in Kenya, a photo essay on sycamore figs and fig was …
http://www.pbs.org/wnet/nature/episodes/the-queen-of-trees/introduction/1362/
"Reciprocity"
When two sites link back and forth to each other. Strict rules of reciprocity cannot be perfectly defined, but having a high reciprocity percentage is thought to be a red flag
For some subjects, it is perfectly normal, almost expected, that the link reciprocity percentage should be extremely high. See these two examples.
http://www.batconservation.org/
http://www.nasbr.com/
Isn't it pretty logical that bat conservation sites would link to one another compared to sites selling baseball bats that compete with each other?
Linking Analysis: Free and fee based linking tools
For linking data about your own site, available to only you
Google Webmaster Tools (free)
https://www.google.com/webmasters/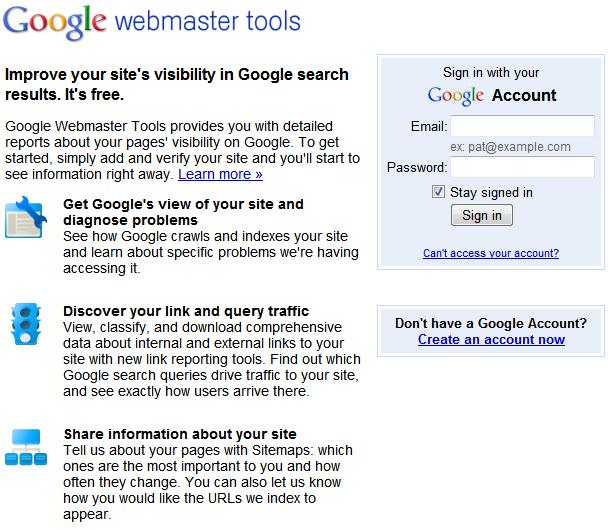 ---
Bing Webmaster Tools (currently buggy – free)
http://www.bing.com/toolbox/webmasters/
---
Free linking data about any site, available to anyone
Yahoo Site Explorer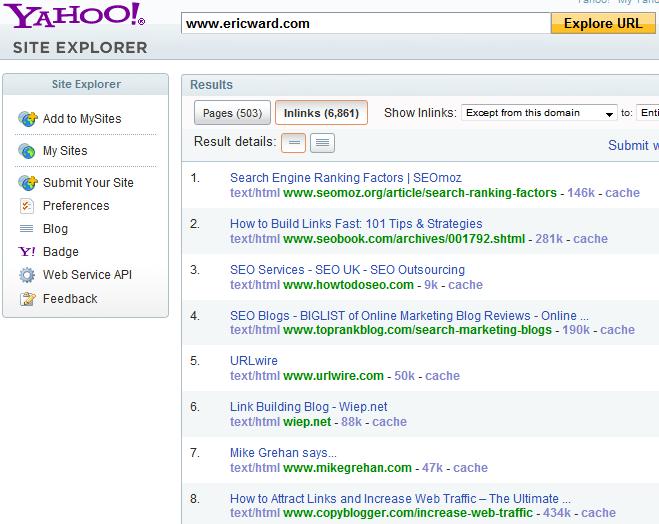 Blekko
http://blekko.com/ws/https://ericward.com/+/seo
Open Site Explorer
http://www.opensiteexplorer.org/www.ericward.com.com/a!links
Majestic SEO
http://www.majesticseo.com/reports/search?folder=&q=ericward.com
---
Fee based linking data about any site, available by subscription
– Backlink data by itself is useless unless you know what to do with it– The competitiveness of the vertical dictates the potential to improve your rankings
– Link analysis isn't just about search rankings
– You may need a combination of several tools and your own smarts to determine the best linking strategy for any given situation