Nonprofits Online '98: Working the Web, Transforming the Sector
Marriott Crystal Gateway Arlington, Va.,  January 30, 1998
I created this session/page below for a conference that took place in January of 1998, so expect links on it to have changed or be unreachable)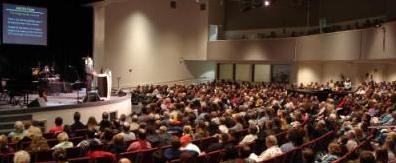 Hawking Your Message in the Virtual Marketplace: Using the Web as a Marketing Tool
Session created and presented by Eric Ward
EricWard.com – Content Publicity & Link Building Strategies since 1994
---
During this presentation, we will cover the following topics…
Holistic Link Building and Site Promotion
Finding and Organizing Link Building Resources To Promote Your Site, Online and Offline
Gathering the right resources to publicize/increase awareness of your content
Appropriate methods for leveraging the search engines today
Link building for Non profits : special opportunities exist just for you
Press-seeking for Web site launches & events
Third parties & automated submission engines – help or hurt?
Maintaining your online presence over time – see beyond the URL
Prep Work: Getting ready for site promotion
Remember that your Web site's homepage is not the only page you have to promote, and is not the only page othewrs can link to. There may well be features within your site that also offer opportunities for promotion and links. The classic example is the mailing list. More later.
Online promotion outlets for the overall site should include…
Use this Category Navigation List to quickly move through my site
Newsletter                             
Private Strategy Session
Services                                    
Linking Articles              
Announce Sites –
       High end example: Netscape's What's New – http://guide.netscape.com/guide/whats_new.html
Other examples: What's New Too , WhatsNew.Com
       To find others, look at Yahoo's list of announcement sites & services
Search Engines –
"The Big Seven" Infoseek, AltaVista, Lycos , Webcrawler, Excite, HotBot, OpenText       Others: PlanetSearch , NorthernLight , Anzers(AU/US)
To find others, look at Yahoo list of Search Engines
Directories –
Examples include: Yahoo, Magellan, MiningCo, Encyclopedia Brittanica Online
To find others, start at Yahoo's Directory List.
(Note: Over time my hunch is that there will be hundreds of attempts made to create web directories, but the best ones will always be those that are highly focused on a specific topic and created by a person/organization that knows that topic best)
Web-Zines –
Examples include: WebVantage, Netsurfer Digest       To find others, start at a good Web-Zine directory like The ZineRack (http://www.zinerack.com) and do a search
E-Zines/E-newsletters –
Examples include: Cowles Media Central Digest       To find others, start at John Labovitz's E-ZINE-LIST ( )
Mailing Lists / Newsletters –
Examples include: Net-Happenings,
To find others, start at either of the below, each of which has thousands by subject
PAML— P-ublically A-ccessable M-ailing L-ists http://www.neosoft.com/internet/paml/
The Liszt — http://www.liszt.com/
Yahoo Newsletter Section —
Special Selection Sites –
Examples include: Cool Site Of The Day, WebScout
There are literally hundreds of "site of the day" awards sites, and
they vary tremendously in their value. To find others, start at (you guessed it)
http://www.yahoo.com/Computers_and_Internet/Internet/World_Wide_W eb/
Best_of_the_Web/Sites_of_the___/
Web News Services –
Examples include: WIRED News, InternetNews.com, Newslinx, Internet-Watch
USENET Newsgroups –
A dying resource? Migrating to moderated mailing lists
Newsgroups often have just the niche you'd like to reach, however not all accept blatant
commercial posts. Also, the specific groups available will vary by service provider.
The best way to approach them? Begin by reading the newsgroup charters, and
by actually participating…
Usenet Charters- http://www.lib.ox.ac.uk/internet/news/faq/by_group.index.html
OFF-LINE Awareness Building –
Off-line isn't always offline. Print publications now typically have an
online counterpart, with different or more frequently updated content
Print Magazines focusing on the Internet – Internet WORLD, Web Magazine
Books & Book/CD Rom combo's – Rough Guides To The Internet
Other Guides, Encyclopedias, etc. – Yahoo Unplugged
Do newspapers, TV and radio stations really care?
Next, and just as important as ALL of the above categories are…
Subject specific link building
What is the subject of your Web site? The chances are very good there are specialized directories and other net-based resources that someone or some group has created just to help people locate sites in that subject area.
An example for non-profit groups is GuideStar
An excellent place to look for others is DirectoryGuide which lists about 400 directories and search engines in 15 categories
Appropriate methods for leveraging the search engines today…
The secret battle for number 1…
Every search engine has its own quirks and ranks search results differently.
The key point is that a search engine visits your site and indexes its content,
based on a criteria  that is a little different for each search engine.
The primary areas they look at are:
– Title tag
– Meta Keyword Tags
– First paragraph of text
– Total word occurences
The absolute best possible tutorial on how the search engines work
is produced by Danny Sullivan, and is called SearchEngineLand
Beyond that, the best way to learn about these things is at the
actual search engines specification/help pages:
AltaVista [ ]
Excite –     [ http://www.excite.com/Info/listing.html ]
HotBot –   [ ]
Scoring explanation – [ http://help.hotbot.com/faq/score.html ]
Infoseek   Ranking & Submission Help – [ ]
Lycos –     [ ]
WebCrawler – FAQ page [ http://www.webcrawler.com/WebCrawler/Help/FAQ.html ]
OpenText – FAQ page [ http://index.opentext.net/main/faq.html ]
Ethical and Unethical Search Engine Strategies
Unethical:
Keyword Stacking, Spamdexing, Fontmatching, Title Packing, Keyword Gateways, Page Replication, Metajacking
How a search engine can become your worst enemy:
Infoseek and the 7, 3 word limit
Special opportunities exist just for non-profits
1). Many Web sites have an inventory of banner ads they donate to
     non-profit organizations
The SwitchBoard
http://www.switchboard.com/faq_about.htm#ABOUT_BANNER
2). If you don't have any banner ads, some companies will make them
      for you for free.
LinkMedia list
3). Some banner exchange services donate space to non-profit organizations
      LinkMedia
4). Some online companies have free programs that generate donations
      to non-profit groups
      EyeGive
http://www.eyegive.com
5). Spree.com helps non-profit organizations build e-commerce enabled stores
      for free, and split the proceeds with you.
http://www.spree.com
Press-Seeking For A Web Launch Or Web-Based Event
A whole new opportunity, and paradigm
A new genre of media and editorial publications & contacts
Standard services like PRNewswire must be augmented to reach the right online media contacts
Make sure you find the right editors for your your subject
Subtleties of the Email News-release
Understand the differences between the many Email news-release services –
For Web site launches, events, and Web products, a service like URLwire
Using Automatic & Commercial Services For URL Submissions
A number of services exist, both free and fee-based, that can submit your site
to many Search Engines at once.
There is a crucial difference that needs to be understood
Automatic– done by a machine, software, and scripts
Individual– submissions performed by a human. Both have pros and cons.
2 key points to remember about such automated services:
1). You are using the auto-submitter's submission form, not the actual search engine's form. This means that you are depending on whoever created the automatic submitter to create a perfect "mirror image" of the "real" submission form for every search engine. My experience has proven to me that they fail more often than they work.
2). They completely miss most powerful outlets that you need to be reaching, because they only submit to the the most basic and "automate-able" outlets. They totally miss the "people" outlets.
After 4 years of experience making submissions individually, and hearing the horror stories from clients who tried to use an automated tool and had terrible results, I do not recommend the use of "auto-submission" services.  If you do choose to use an automated tool, I feel that Scott Bannister's "Submit-It" (Web or New Desktop Software) will cause you the least pain and suffering.
Note however, that these services themselves hedge and disclaim.
Submit-it disclaimer
One last thought on the human factor and missed opportunites
Some personal observations and recommendations for maintaining your presence over time…
Search engines and directories represent just one part of the awareness-building process. Search engines and directories are a good starting point, but you are missing an enormous number of other resources if they are all you submit to. What I recommend you do is accept that YOU must WORK at it regularly, even if you do outsource parts of the process to a third party service.
Holistic Promotion:
Your site can be more than just its homepage URL. Make it a destination with a sense of purpose.
Do you offer a mailing list? Promote it. http://www.listex.com/
Do you offer a search engine for a particular industry or niche? Promote it. http://www.search.com
Do you offer audio or video? Promote them. http://www.mojoe.com/mojoe/mojoe.html
Do you feature daily or weekly news about a particular industry? Promote this feature. http://pppp.net/links/news/
An outstanding service you should consider to make your site a news center for your industry is WiseWire.com.
Do you offer a Web or Email "zine"? Promote it. http://www.zinerack.com
Do you offer content relevant outside the U.S.? Promote it.
http://www.lifestyle.co.uk/cc.htm
Consider using full time help, possibly via internships.
About outsourcing…
Outsourcing Link Building or other awareness-building activities to a third party makes sense if you have few staff and if your time is at a premium.
***  If you do outsource, never select a service based only on the number of submissions they make for you, because numbers are meaningless. Why? Because not all submission sites are equal in their value, and some submission sites aren't legitimate. They are "fronts" for other businesses, and not really in the directory business at all. Anyone can submit your site to 500 of them, but those 500 submissions might be totally worthless, too.
To find some high quality, proven companies that specialize in awareness building for Web sites, use the following:
Paid Promotion Resources
http://www.olympus.net/okeefe/Pubnet/ResPaid.html
When opting for a 3rd party submission service, the cost can vary wildly, depending on who's doing the submissions and how deeply they are customizing the campaign for your site.   A quality site launch submission campaign should cost about $1,500 or less for a one-time service. For ongoing services, prices are typically negotiable.
Of Interest
Ten Things to ask any Web Site Promotion Company Before Hiring Them http://www.netpost.com/tentoask.html
LinkMoses: Writings on the art and insanity of Web site promotion
https://ericward.com/articles