Anchor Text Best Practices
I've contributed to several Link Value Factors type articles, including SEOmoz's and Wiep's, and was glad to be included by Rae Hoffman in her awesome Link Development Experts Group Interview. I always have a tough time providing the kinds of answers that would be useful without being so long as to put people to sleep. I can't sum up my own best practices for something like link anchor text in a few words. But I can try to do so here. If it bores you then think of my words as a cure for insomnia.
Here are several anchor text BPs that I hope do a better job of explaining the challenge and nuance of link text.
1). The most trustworthy pages will NEVER let you control your own anchor text, and it is obnoxious to ask. Case in point. See the below site.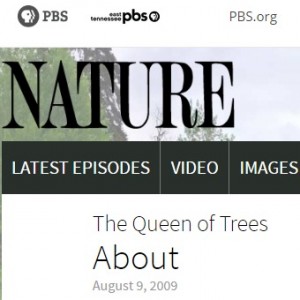 Here's how they link out…
The Queen of Trees
Website for a program that looks at the relationship between a Kenyan fig tree and the wasps that pollinate its flowers. Includes background about fig trees in general and about sycomore figs trees in Kenya, a photo essay on sycomore figs and fig wasps, video clips, and related essays and links. From the Public Broadcasting System (PBS) show Nature.
URL: http://www.pbs.org/wnet/nature/queenoftrees/
Added to LII: 2006-06-08
If you were the link builder for the site being linked to above, of course you'd be thrilled if the above link instead had words like Kenyan fig tree or wasps or pollinate flowers. But that's not going to happen, because every content editor has their own fairly evident method for how they link to other sites.
Asking someone who has put a lot of time and effort into finding great sites to change the protocol they use for outlinks, just for you and your site, is not very polite nor effective. Be happy you got a link at all. This doesn't mean you cannot ever get the exact anchor text you want, but let's be real. Anyone willing to grant you that kind of control over what's essentially part of their content must not have too stringent a requirement for what they call "content". As Groucho Marx once said, "I would not join any club that would have someone like me for a member." If Groucho were a link builder today, he'd say "Any site willing to give me a link plus whatever anchor text I ask for is not a site I'd want a link from in the first place".
2). As much as you might want to include HTML code in the email you send to the target site editor, don't. Why? Same as above. And don't you love it when you get email from someone you don't know telling you what to do?
"Dear webmaster, please add the below code to your website…"
Any site that will do that for another site based on receiving that type of instruction is nuts.
3). The fastest way to create a suspicious looking inbound anchor text profile is to pay too much attention to it. There are some sites that rotate the anchor text using random generation tools in hopes of approximating a natural looking anchor profile. Yes, and Burt Reynold's plastic surgeon is approximating the way Burt looked when he was thirty. See for yourself.
4). Start with your own on-site anchor text first. By that I mean the anchor text YOU use to link to YOUR OWN PAGES from your own pages. This is especially true for sites that are already ranking fairly well. Here's an example that illustrates the power of on site anchor text.
Do this Google allinanchor search: allinanchor: link bait strategy
Of Google's results, the first page listed is mine. See below.
Results 1 – 10 of about 1,500 for allinanchor: link bait strategy.

Expert Link Bait Consulting and Link Bait Content Strategy Plan…
What many people call linkbait or Link Bait, I call content. Call me old fashioned, but if you try to create a buzz (and links) by creating contrived content… www.ericward.com/linkbait-services.html -Cached – Similar pages

Here's the kicker. That page from my site ranks first, but there is only one (that's "1">) page linking to that page, and it's from my own site's homepage. Let that sink in. No other sites or pages are linking to my page using that anchor text, except my own, and Google has plenty of other pages they could rank ahead of me, but they don't. The primary conclusion I draw from this is Google has a great deal of trust for the anchor text I use to point to my own pages. It's true that the trust I speak of comes from the overall collection of inbound links I've earned over the years in the first place, but the point lost in this is once you have such trust, don't ignore it as a driver of rankings for…yourself.
Over a year ago I wrote a related piece for Danny Sullivan at Search Engine Land called Are You In The Circle Of Link Trust? The point of that column?
"In the course of seeking new links and publicity for new content on an existing site, don't ignore your already trustworthy content as a driver of reputation for the new content. If you are in the enviable position of already having high rankings, if you're in the circle of link trust, leverage it"
5). There is no perfect percentage for keyword anchored vs. non-keyword anchored backlinks. People want to hear me say something definitive like you should try to keep your off site inbound keyword anchored backlink profile to no more than 20% of your overall IBLP. If that makes you happy, go for it.
I wonder what percentage of Adobe Acrobat's backlinks say "click here" in the anchor text?
Use this Category Navigation List to quickly move through my site
Newsletter                             
Private Strategy Session
Services                                    
Linking Articles